ACERCA DE | ABOUT
Anabel Vázquez Rodríguez es artista interdisciplinaria, curador y educador. Su producción artística incluye fotografía, pintura, cine/video, instalación y performance.
Anabel Vázquez Rodríguez is an interdisciplinary artist, curator, and educator. Their artistic production includes photography, painting, film/video, installation and performance art.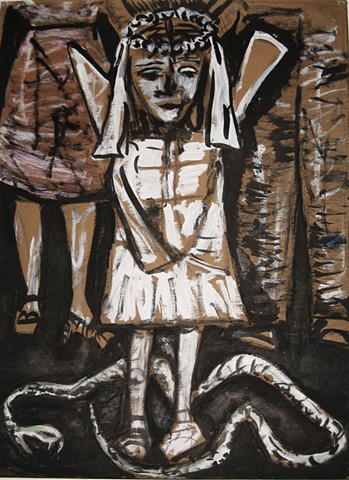 Mi Primera Comunión
tinta acrílica y carbón sobre cartulina / acrylic ink and charcoal on board
30x40"
1999