ACERCA DE | ABOUT

Anabel Vázquez Rodríguez es una artista interdisciplinaria, curador y educador que vive entre Borikén y las tierras tradicionales de los pueblos Narragansett y Wampanoag.
Anabel Vázquez Rodríguez is an interdisciplinary artist, curator, and educator based somewhere in-between Borikén and the traditional homelands of the Narragansett and Wampanoag peoples.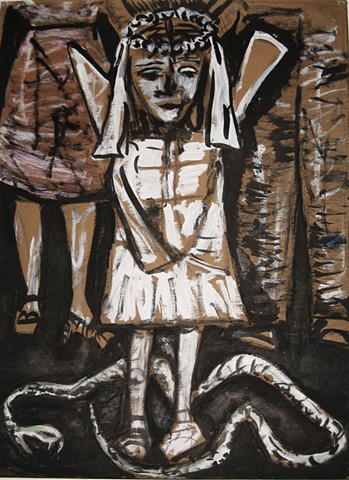 Mi Primera Comunión
tinta acrílica y carbón sobre cartulina / acrylic ink and charcoal on board
30x40"
1999